The Bears Head Miniatures "Highland Minotaur" has been released for sale, and I eagerly await it's arrival Down Under.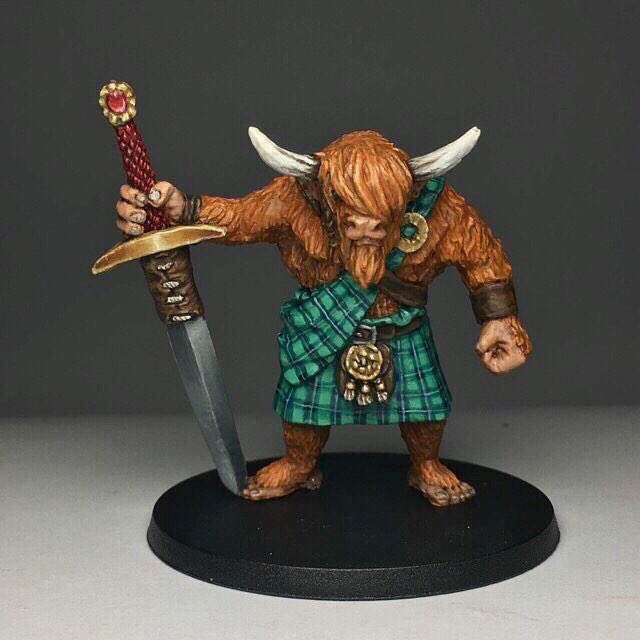 BHM Highland Minotaur - image via direct link to the BHM web site
Now I need to wait for the Jacobite Rebellion miniatures mentioned in my previous post to start the game along.
On the rules side of thing, the Black Powder supplement for Open Combat Skirmish Game are a step closer to being released, which is what I will need to play what I have in mind.