Whilst checking the web for my daily wargame news I saw that Artizan Designs have released some new figures, one of which is perfect for a character with Mystic Powers: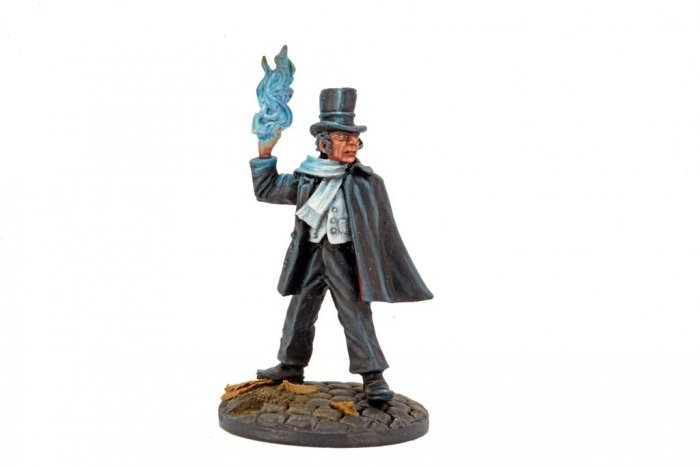 The figure can be found as part of a new range known as the "Midnight Workshop"
here
.
I still have a few funds in my pay pal account from a recent sale, so I might buy this figure to add to my Company for the game.
* * * * *
I was able to play an introductory game of IHMN last night with my friend, and we found that if figures move that it is almost impossible to shoot and hit any target.
In the end we adjusted the movement 'to hit' penalties very slightly, and this allowed for a better chance to actually hit something and still give a sporting chance to the target.